WATCH THE TRAILER FOR EMINEM'S "BODIED"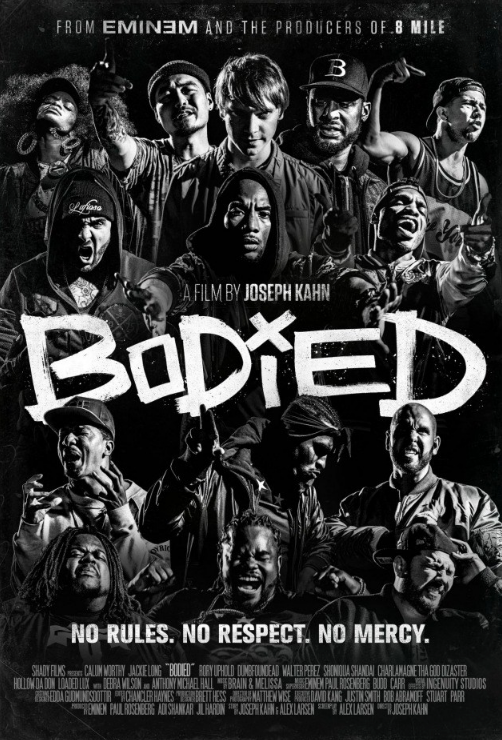 Last month Eminem announced his return to the world of film with "Bodied", a film that uses battle rap to contextualize race relations in America, and the film finally premiered at the 2017 Toronto International Film Festival last night.
The film is produced by Eminem, and director Joseph Kahn, the film's cast includes the likes of battle rap luminaries like Loaded Lux, Dizaster, Dumbfoundead, and Hollow Da Don, and actors such as Anthony Michael Hall, Debra Wilson, Charlamagne Tha God, Alter Perez, Rory Uphold, Jackie Long, Callum Worthy and Shoniqua Shanda.
In the trailer, we see two young White men discussing the world of rap before we see another one getting destroyed in a one-on-one battle. He doesn't get off a line in the clip we saw, but maybe he fares better in the movie. Hopefully us fans get to watch the full flick soon. Check out the trailer below, and let us know what you think in the comments!