Meet Radio Bassment's Own… DJ Ibarra
As of recently the Radio Bassment crew had the opportunity to acquire a few new family members. One of those acquisitions turned out to be the Bay Area's own, DJ Ibarra. We got to sit down with him for a few questions that we thought the listeners may enjoy knowing the answers to.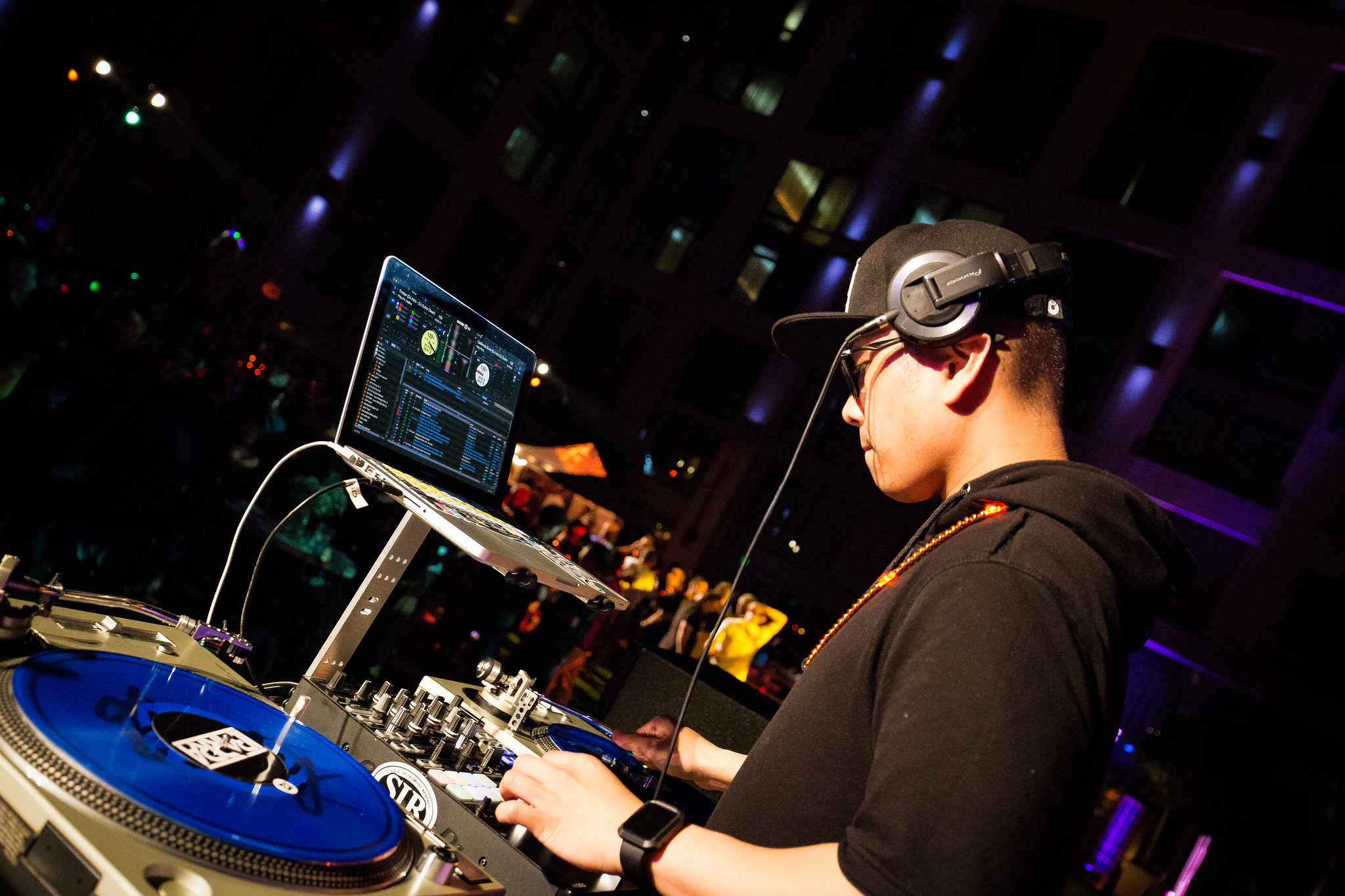 How long have you been djing?
Professionally, I've been DJing for about two and a half years. But I've been a bedroom DJ since I was about fourteen years old.
When did your love for music start? What moment was it that you knew this was what you wanted to do?
From what I remember, I began to love music around the age of six or seven. My mom always told me I used to dance to music as a toddler though – I don't remember any of that haha. I honestly didn't realize that DJing was something I wanted to make a career out of until my mid 20s. At the time, I had a great paying full time job as a retail manager, with full benefits, and decided to purchase all brand new DJ equipment. As soon as I got the delivery, I immediately set up the turntables, mixer and monitors – I felt like I was a kid again haha. As soon as I started mixing and began to practice old scratches, I was hooked!
Who are your inspirations?
DJ D-Styles (scratching), DJ Franzen (stage/mic presence), Jazzy Jim (programming) and E-Rock (leadership and programming)
What did you listen to growing up? What are you listening to now?
Man, I grew up listening to everything! From the car rides with my mom, listening to 96.5 KOIT (oldies + light rock) to the car rides with my cousins that I grew up with, listening to 106 KMEL and WILD 107! I do vividly remember listening to a lot of Bone Thugs N Harmony, NWA, Ice Cube (when he went solo), Tupac, Biggie and E-40. Nowadays, I still listen to a lot of the same old music, mostly R&B, but I do like to listen to the newer artists like YG, Future, 21 Savage and Migos to keep my Serato crates fresh.
When you're not playing a show or on the radio, what do you find yourself doing with your off time?
I love spending time with my family! My son, who is currently 18 months old, is growing so fast! I passed down my portable Numark turntable to him and he loves moving the record and hearing the sounds he creates! During my off time, I also have to make sure I get my workouts in. I'm currently training with Fitletic Fitness, located in Fairfield, CA and my results so far have been amazing – especially since I've only been training with him since late June of this year. I've gone from 210 lbs down to 165 lbs so far!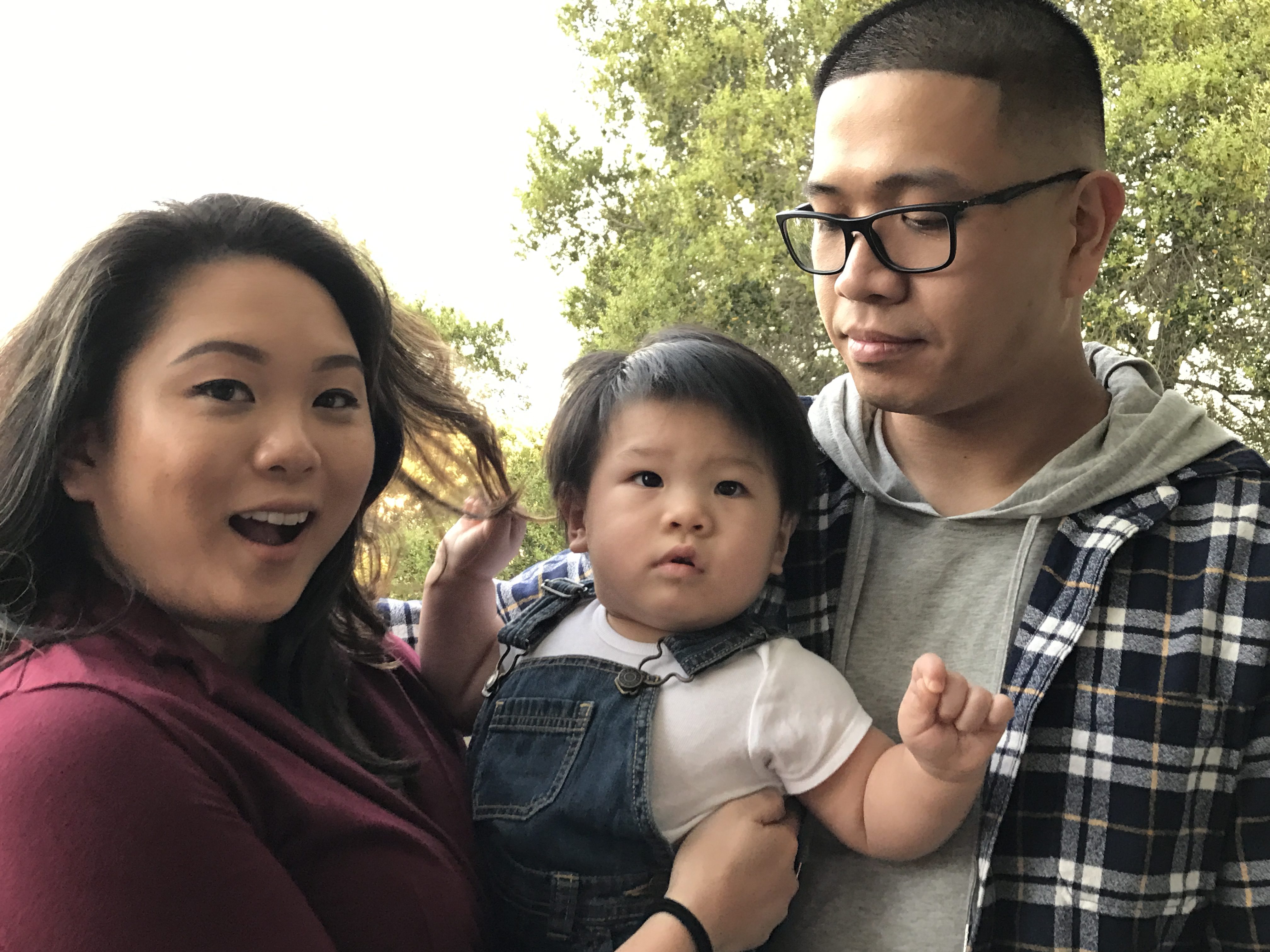 Where do you see yourself in 5 years?
In 5 years, I see myself having a day job at a radio station and holding down DJ residencies in San Francisco, Los Angeles, San Diego, and maybe even Las Vegas! And who knows where else!
How did your opportunity arise for you to join the radio bassment team?
I remember seeing a flier that said the Bassment was looking for interns. I didn't even think to read the flier and immediately messaged you (E-Rock) about it. I vividly remember sending the initial message to you, then actually reading the flier and reading the part that had the "college credits" in there. I immediately thought I didn't qualify since I wasn't a college student. Luckily, the team picked me up anyway!
How has your experience been thus far?
It's been great! I've learned a lot from just you and Brandon. Definitely had me put to the test when it comes to time management around getting mixes done on time, with a day or sometimes just hours on turnaround!
In closing, what is something you want to pass on to someone reading this who may be trying to expand his or her career within the music world?
Practice! There's a handful of people that I know today who are so focused on everything else but their craft. If you want to make this your career, be GREAT at it. Keep practicing! Even if it already feels like second nature to you, try something new! Chances are, it feels like it's second nature because you've been doing the same old stuff over and over again.
How can someone find out more about you? Where can they follow you and your journeys?
You can follow me on any of my social media accounts! Here's a list of them:
Instagram: @dj_ibarra
Twitter: @DudeItsDJIbarra
Facebook: http://FB.com/DudeItsDJIbarra
You can catch DJ Ibarra weekly on RadioBassment.com's syndicated show now airing in 6 markets nationwide.